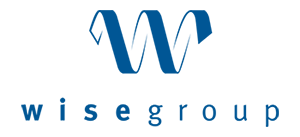 We are delighted to announce that we have recently started a partnership with the Wise Group for them to deliver Relational Mentoring. The Wise Group aim to tackle poverty, including fuel poverty, in a number of ways. 
The relational mentoring service will be unique to your own circumstances and a consistent and compassionate relationship will be formed between Wise Group mentors and you (or your family). Mentors act in a judgement-free manner and they will personalise their approach to give you and your family help and support during hard times. The mentors will assist you to navigate systems for support, to overcome barriers and to encourage you to grow in a positive manner.
The service is funded by the Scottish Government and has a number of areas where you will be offered assistance including support for skills, employability, community justice, home energy, physical and mental health. The Wise Group also act in partnership with a number of other bodies including Home Energy Scotland, and with your consent they are able to act on your behalf with such organisations.
We will never pass your personal details without your consent, and any request for this service must be submitted by your Housing Officer. If you wish to discuss this service further, please contact us.
For more information about the Wise Group and their services please click here.